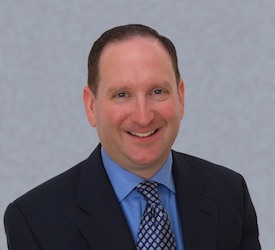 Micah Buchdahl
Micah Buchdahl is an attorney focused on working with law firms on business development initiatives. He is the only marketing consultant and lawyer to ever chair the American Bar Association's Law Practice Management Section (read his ABA Resume). Based in Moorestown, New Jersey, he is president of HTMLawyers, Inc., a law marketing company, which he founded and has run without interruption for more than a decade.
HTMLawyers has provided marketing services to law firms around the globe—from two attorneys to 3,000+. Micah has presented to nearly every major legal organization in the United States, and been quoted and/or published in periodicals ranging from Sports Illustrated and The New York Times to the National Law Journal and The American Lawyer. An accomplished author and journalist, Micah continues to regularly contribute to a wide range of publications. He has served as a faculty member of the Pennsylvania Bar Institute (PBI) for more than 10 years.
Micah draws his vision and ideas from a unique background. He worked in the Philadelphia Municipal Court as a mediator and arbitrator. He was formerly associate corporate counsel with the Philadelphia Flyers and Spectacor, as well as Director of NBA Photos, a marketing division of the National Basketball Association. Micah worked for a legal industry vendor on the development and sales of law marketing products and services. His knowledge of legal ethics pertaining to law marketing and advertising has led to hundreds of law firm and association speaking engagements on the subject. Micah is recognized nationally as a leading voice in legal marketing ethics issues. Prior to law school, Micah worked in marketing and public relations functions within the National Hockey League and Major Indoor Soccer League. He also served as a journalist for The Baltimore Sun. Micah attended Temple University both as an undergraduate (B.A., journalism, magna cum laude) and later for Law School (J.D., class president). He is admitted to the Pennsylvania Bar.
From 1997-2012, InternetMarketingAttorney.com—a site he founded and built—served as an industry resource for law firm web site reviews and analysis. To many, Micah was known as "the internet marketing attorney" for his independent reviews of web sites. Firms cherished being recipients of an "IMA" award and inclusion in his annual "Nifty Fifty" series. He continues to blog at MarketingAttorney.com.
In the community, Micah served as a member of the Board of Trustees for Congregation M'kor Shalom in Cherry Hill, New Jersey, before joining Adath Emanu-El in Mount Laurel, New Jersey. With his wife, Ivy, they contribute time and financial support to numerous charitable and educational endeavors locally and nationally (including Temple University, the University of Pennsylvania, Washington University in St. Louis and Moorestown Friends School). They are the proud parents of Lily and Benjamin. Micah's personal passions include bicycling and following the Philadelphia Phillies, Eagles, and Temple Owls. Micah and Ivy, self-proclaimed foodies, provide wining & dining advice to friends and family looking for the best restaurants in Philadelphia.
Micah Buchdahl can be reached via e-mail at micah@HTMLawyers.com or by phone at (856) 234-4334.