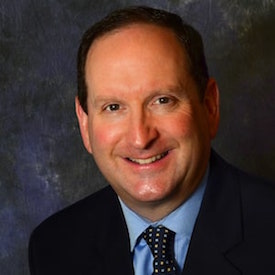 Micah Buchdahl
Micah Buchdahl is an attorney focused on assisting law firms with business development initiatives. He is Chair of the American Bar Association's Standing Committee on Continuing Legal Education and a past chair of the ABA's Law Practice Division. Based in Moorestown, New Jersey, he is president of HTMLawyers, Inc., a law marketing company, which he founded and has run without interruption since 2001.
Micah's unique career experience and perspective benefits his law firm clients. He worked in the Philadelphia Municipal Court as a mediator and arbitrator. He was associate corporate counsel with the Philadelphia Flyers and Spectacor, and served as director of NBA Photos, a marketing division of the National Basketball Association. He worked for a legal industry vendor on the sale and development of law marketing products and services. Micah is well known for his ethics counsel as it pertains to law marketing and advertising issues and compliance.
With HTMLawyers, Micah has worked with law firms of all sizes and practice areas on initiatives ranging from business development strategy to evaluation of existing efforts, and placement of law marketing staff.
Prior to law school, Micah worked in marketing and public relations functions within the National Hockey League and Major Indoor Soccer League. He also served as a journalist for The Baltimore Sun. Micah attended Temple University both as an undergraduate (B.A., journalism, magna cum laude) and later for Law School (J.D., class president). He is admitted to the Pennsylvania Bar.
In the legal community, Micah regularly teaches ethics courses on marketing and advertising for the Pennsylvania Bar Institute, the ABA and ALI among the CLE providers. He is the marketing columnist for Law Practice magazine, and immediate past editor in chief and current member of the Editorial Board of the ABA's Law Practice Today webzine. He has been quoted and/or published in periodicals ranging from Sports Illustrated and The New York Times to the National Law Journal and The American Lawyer. An accomplished author and journalist, Micah continues to regularly contribute to a wide range of publications.
From 1997-2012, InternetMarketingAttorney.com—a site he founded and built—served as an industry resource for law firm website reviews and analysis. His independent reviews of websites and awarding of IMA and Nifty Fifty honors was coveted by law firms around the world. He continues to blog at MarketingAttorney.com.
In the community, Micah serves as a member of the Board of Trustees for Adath Emanu-El in Mount Laurel, New Jersey. He has served as a volunteer coach with the Moorestown Youth Baseball Federation and the Moorestown Youth Basketball Club. With his wife, Ivy, they contribute time and financial support to numerous charitable and educational endeavors (including Temple University, the University of Pennsylvania, Washington University in St. Louis and Moorestown Friends School). They are the proud parents of Lily and Benjamin. Micah's personal passions include bicycling and following the Philadelphia Phillies, Super Bowl Champion Eagles, and Temple Owls. Micah and Ivy, self-proclaimed foodies, provide wining & dining advice to friends and family looking for the best restaurants in Philadelphia.
Micah can be reached at micah@HTMLawyers.com or by phone at 856-234-4334, and on Twitter at @mbuchdahl.